Crack Detection
The AI detects a crack in the image data of the concrete wall.
Energy
Provider

Toshiba Energy Systems & Solutions Corporation

Updated

October 27, 2020

Languages

English, Japanese
Overview
Problem Identification
The headrace tunnels used by hydro power plants require regular internal checking. Detecting small cracks on the inner surface is a long and labor intensive process because the tubes are generally several kilometers long and dark.
About the Service
This service uses AI based image processing, analysing photographic data from a tunnel's inner wall to detect micro cracks and support checking personel in visualizing them.
This service is part of our Electric Power Business Platform. It can be freely combined with the other services on the platform.
Value
Customer Benefit
The time spent of on-site maintenance is reduced. The on-site work only needs to the acquisition of photographic data (video data can also be used), therfore the know-how and training for identifying cracks are not necessary. The data taken on-site, including non-detected defect part, can be stored into the database to be verified remotely by a specialist later.
Why Toshiba
Crack detection technology that reduces on-site work time without required a skilled operator
No need to prepare training data beforehand like normal AI (machine learning)
Not only determines the presence or absence of cracks using the usual image classification techniques, but also enables the visualization of cracks in the image
Can be applied to other places than the tunnel's inner wall
Details
Screen Samples
Patrol screen sample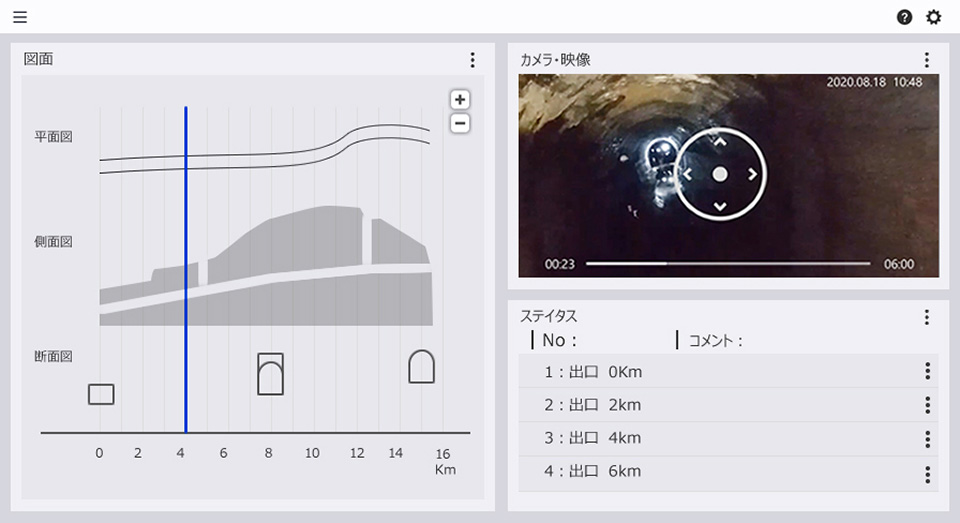 Crack detection screen sample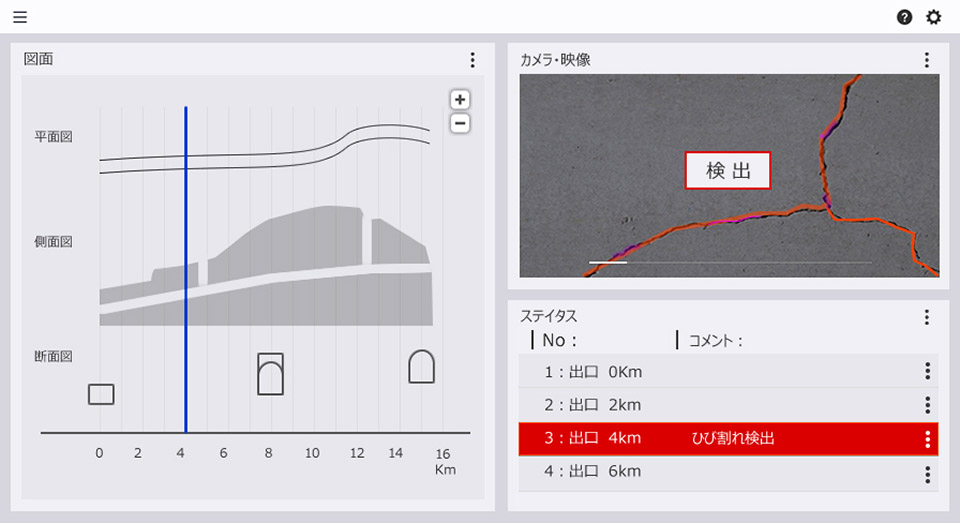 Contact
Please refer to the Toshiba Energy Systems & Solutions Corporation contact page.
Please note that the privacy policy and the terms and condition of the linked site is determined by the company which provides the site.